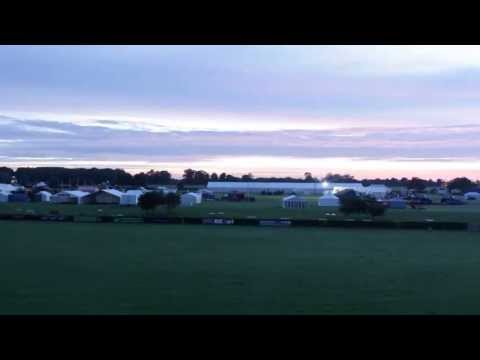 Lincolnshire Agricultural Society was

formed in 1869 and is best known
throughout the county as the organiser of the annual Lincolnshire Show, an event which draws visitors from all over the county and beyond.
Its objectives, as laid down by its Victorian founders, are "the furtherance, welfare and progress of the Agricultural Industry and all professions, trades and crafts connected therewith" and the charity's more recent custodians have added "the
advancement of environmental protection or improvement through the encouragement of natural resources".
By becoming a member of the Society you will not only be helping to support good causes in agriculture and education in the county, but as a member you will also enjoy benefits such as:
Free entry to the Lincolnshire Show on both days
Use of the membership facilities
Invitation to the Spring Lecture and Lincolnshire Food and Gift preview evening
To attend the AGM on 17th January 2014
Promotional offers from other events and organisations
Membership 2014
Member £58 (£53 by Direct Debit), which includes one Membership Badge and one Guest Badge
Joint Member £88 (£80 by Direct Debit), which includes two Membership Badges and one Guest Badge
Vice Presidents £123 (£113 by Direct Debit), which includes two Vice Presidents Badge and two Guest Badges
Young Persons Membership £38, which includes one Young Persons' Membership Badge (proof of age required)
10 Year Membership £500, which includes one Membership Badge and one Guest Badge
Life Membership £1250, which includes one Life Membership Badge and one Guest Badge
Life Vice President £2300, which includes two Life Vice President Membership Badge and two Guest Badges

Please note:
Membership cards allow free entry into the Show and into the Members' Areas.
Members' guest cards (£20 in advance, £25 on the day) allow access into the Members' Area ONLY.  A gate ticket must be purchased to gain entry into the Lincolnshire Show.
For an application form please email memebership@lincolnshireshowground.co.uk, call 01522 524240, download it below or apply online by clicking on the banner above.  If you are buying a Membership as a gift, please call 01522 524240 and state the address you would like the receipt and gift card to be sent to separately from the address of the Member on the form.
The Lincolnshire Agricultural Society is a Registered Charity: 515652